Instrumental Music
The instrumental music program at The Barbara Ingram School for the Arts provides students with comprehensive preparation in instrumental music. Students participate in a variety of performing ensembles, receive weekly private music lessons, and study music theory and literature. Students can elect in their junior and senior years to study piano, music technology, and conducting. All BISFA students participate in numerous Master Classes and have the opportunity to perform individually as soloists and in Commercial/Jazz Band, concert band, orchestra and chamber ensembles.
program of studies
GRADE 9
Applied Music 1
Band Techniques 1
String Techniques 1
Piano Repertoire 1
Musicianship 1
Instrumental Ensemble
GRADE 10
Applied Music 2
Band Techniques 2
String Techniques 2
Piano Repertoire 2
Musicianship 2
Instrumental Ensemble
GRADE 11
Applied Music 3
Chamber Ensemble:
Instrumental 1
Piano Repertoire 3
Musicianship 3
Elective
Elective
Instrumental Ensemble
GRADE 12
Applied Music 4
Chamber Ensemble:
Instrumental 2
Piano Repertoire 3
Elective
Elective
Instrumental Ensemble
Senior Portfolio Class
All students participate in a large ensemble. Piano and Guitar Majors may choose the large ensemble that will best fit their individual secondary interest. Participating in Band, Orchestra or Choir gives these traditionally solo players the experience of participating in a large ensemble, and working with a conductor.
In addition, it gives them the opportunity to be involved in trips and special performances that are afforded by these organizations.
Electives
AP Music Theory (Grade 11 or 12)
Advanced Concepts in Music
Creative Music Tech 1, 2
Class Piano
Music History
Conducting
Intro to Music Education
Honors Jazz Ensemble
Want to be kept in the loop?
If you would like to be included in the Instrumental Department Phone Tree please send: your name, your student's name, the instrument your student plays, a contact phone number and email address to Sheri Stewart.
faculty
Scott Benford received his Bachelor of Music Education from West Virginia University and his Master's of Music in Saxophone Performance from The University of Maryland College Park.  He is in his 18th year teaching and has spent the last 10 years as the Director of Bands at South Hagerstown High School. Under Mr. Benford's direction the South Hagerstown program has been one of the largest and most decorated programs in Washington County.  Mr. Benford has also served as the Director of Bands at both Hancock Middle Senior High School and Northern Middle School. He was also the choir director at Clear Spring Middle School. For the past 6 years, Mr. Benford has served as the Chair for the All-County Jazz Band and the Coordinator for Swinging in the Park. 
On the weekends, Mr. Benford performs Saxophone with the regionally popular 80's tribute band, The Reagan Years. He has also appeared as guest soloist with the Hagerstown Municipal band and many other bands in the Baltimore/Washington Metro area.  Mr. Benford lives in Hagerstown with his wife Della and two kids Chris and Sophia. When not teaching or performing, Mr. Benford likes to watch his son play baseball, his daughter ride horses, and fishing. 
Petr Skopek
Petr Skopek was born in Prague, Czech Republic, where he began his musical studies at the National School of Music at the age of six. He attended the Academy of Fine Arts in Frederick, MD, and received his Bachelor of Music in Violin Performance degree from the University of North Texas, College of Music. He received his Maryland state professional teaching certificate in 2006. From 1996-2002, Mr. Skopek worked as a private lesson violin and viola instructor for the Texas independent school districts of Plano, Richardson, and Lewisville. From 2002 to 2022, he served as a band and orchestra director in the Frederick County (MD) Public Schools system, where his orchestras, bands, and jazz bands consistently received awards, superior ratings, and recognition at county and state music festivals and adjudications. Mr. Skopek also serves as a clinician, conductor, adjudicator, and string coach. He has workedwith many festival ensembles in Maryland, Pennsylvania, and West Virginia, as well as youth orchestras including the Frederick Regional Youth Orchestra, Academy of St. Cecilia, and the Shepherd University Preparatory Orchestra.
As a violinist, Mr. Skopek is currently a member of The Maryland Symphony Orchestra, Two Rivers Chamber Orchestra, Two Rivers String Quartet, Gettysburg Chamber Orchestra, and Shippensburg Festival Orchestra. In the past, Mr. Skopek has performed with many orchestras in Texas, Maryland, Pennsylvania, West Virginia, and Washington DC, including East Texas Symphony, Richardson Symphony, Amarillo Symphony, Alexandria Symphony, Concert Artists of Baltimore, National Philharmonic, Washington Concert Opera, and The Choral Arts Society of Washington DC.
Mr. Skopek lives in Hagerstown with his wife and two daughters. When not practicing, teaching or performing, he enjoys spending time with family, cooking, photography, and playing jazz and blues guitar.
Kimberly Swanson    

Instrumental Adjunct
Mrs. Kimberly Swanson is excited to be providing lessons as well as teaching full­time at Barbara Ingram this year. She graduated from Belmont University in 2013 with a BM in Music Education, and studied flute under Dr. Carolyn
Treybig. Since graduating, she worked as a daily and long­term substitute teacher in both Frederick and Washington Counties. She is grateful for this wonderful opportunity and determined to help her students reach excellence in their time at Barbara Ingram School for the Arts.
Instrumental Music Adjunct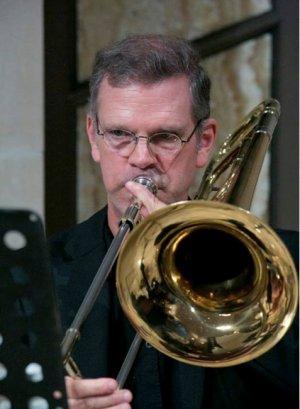 Brass instructor Fred Gleason completed a 33 year career as a trombonist in the United States Army Band, Washington, D.C. in July 2009. Fred played for seven U.S. Presidents in his tenure and finished in the position of the band's trombone section leader. Both during and after his military days Fred has free-lanced in many orchestras in the Mid-Atlantic Region. These have included the Maryland Symphony, the National Gallery Orchestra, and the Washington Concert Opera. Fred has taught at Barbara Ingram since the Fall of 2010.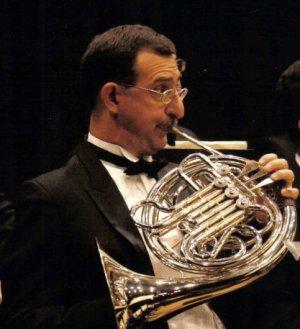 Mr. William Hollin brings a wealth of experience to our school. Prior to coming to Hagerstown to open BISFA, he directed the school orchestras for Missoula County (MT) Public Schools at Hellgate and Sentinel High Schools. He has also the conductor and Music Director of the Missoula Youth Symphony, one of the finest Youth Orchestras in the Pacific Northwest.  Mr. Hollin's groups consistently earned Superior ratings at Montana Music Festivals and they were often singled out for special recognition for their superior level of performance.  Originally from Montgomery County, Mr. Hollin was named Quince Orchard High School's  "Teacher of the Year" in 2002, and again in 2004. While at there, the school's Orchestra, Band, and Jazz Band similarly earned superior ratings each year at District, State, and National adjudications and the marching band was USSBA Class A Maryland State Champion twice.  Mr. Hollin also served as guest conductor and clinician for many DC area honor bands and orchestras.
Mr. Hollin also serves as the Music Director and Senior conductor of the Potomac Valley Youth Orchestra, one of the premier youth orchestra programs on the East Coast. He has led PVYO since 1992.
Mr. Hollin earned his BS from Towson University and attended Illinois State University on an NSE Scholarship. He received his Masters degree from The University of Oklahoma where he was Graduate Assistant of Bands assisting with the Marching Band, directing the Concert Band, and leading the Sooner Showmen through the 1983 NCAA Basketball tournament.  His graduate thesis "The Wilhelmian Marches; The Military Band Music of Richard Strauss." was later cited by "The Heritage of the March Society" on their album of Strauss' music for Band.

Mr. Hollin remains an active horn player. His wife Robin is an Allied Health Programs manager at HCC, Both of his sons graduated from BISFA and are students at Florida Atlantic University. Michael (French horn) is a graduate student and son Josh Bass/Commercial Music) is an undergraduate. He and Robin are this year host-parenting BISFA Art Major Hannah Levi from Honduras.
Guitar Adjunct Teacher
Guitarist Keith Filppu has over 10 years of teaching and performing experience. He holds a Masters degree in Guitar Performance from Shenandoah Conservatory and a Bachelors degree in Guitar Performance from James Madison University. He teaches students of all levels and ages at Lord Fairfax Community College in Middletown, VA, the Shenandoah Conservatory Arts Academy in Winchester, VA, and here at Barbara Ingram School of Fine Arts. Mr. Filppu can frequently be heard performing in the Winchester area at concerts and private events both as a soloist and in the chamber music setting as Cedar Creek Duo with his flutist wife. In addition to his teaching and performing, Mr. Filppu is a published author, arranger and composer. Some recent highlights of his career include performing the world premiere of "Song in Mountain Pool" by renowned composer James Park in September 2014. In 2012 one of Keith's original compositions was premiered at Yale during the annual Guitar Extravaganza. His solo guitar and flute/guitar arrangements have been published by ClearNote publications.
Instrumental Music Adjunct Teacher
Michael Hoover, Bachelor of Science in Music Education, West Chester University. Since 1992 he has served as principal second clarinet with the Maryland Symphony Orchestra. He holds the position of principal clarinet with the Luhrs Center Festival Orchestra and Hub Opera Ensemble. He can also be heard with classical guitarist Candice Mowbray as a member of Duo Claritare. In addition to The Barbara Ingram School for the Arts, he is also currently the instructor of clarinet and saxophone for the Mercersburg Academy, the St. James School and for Music and Arts Centers in Hagerstown, Md.
Instrumental Music Adjunct Teacher
Camilo Pérez-Mejía earned a Bachelor of Music from the Universidad Javeriana in Bogotá, Colombia. At Shenandoah University he earned a Master of Music in Cello Performance, an Artist Diploma in String Quartet Studies and completed all courses in the Doctoral program.  He received soloist awards from the Sinfónica Nacional de Colombia, Universidad Javeriana and Shenandoah Conservatory.  He has performed as a member of diverse ensembles in Colombia, Italy, Mexico, and Brazil; and throughout Virginia, West Virginia, Pennsylvania and Maryland. He teaches cello and strings at Saint James School, Barbara Ingram School for the Arts, Ellsworth Music and is adjunct cello faculty at Shepherd University. Currently he plays for a number of ensembles, including the Two Rivers Chamber Orchestra, National String Symphonia and conducts the Charles Washington Symphony Orchestra.                  
Instrumental Music Adjunct Teacher
New to the BISFA Instrumental Music Faculty is trumpeter Joel Guyton.  Mr. Guyton is a native of Hagerstown and attended North Hagerstown HS with BISFA Principal Dr. Rob Hovermale.  He received a BMEd degree from James Madison University and an MM in trumpet performance, music theory and conducting from Sam Houston State University.  He has a vast amount of performance experience, which locally includes the D.C. Air Force Ceremonial Brass, MD Symphony Orchestra, Mercersburg and Hagerstown Area Community Chorus Orchestras, Hagerstown Municipal Band, Hub City Brass and Ray Bierly Orchestra.  Mr. Guyton is currently the Director of the HMB Big Band and is excited about the opportunity to teach at Barbara Ingram School for the Arts.
Bailey Hovermale
Piano Adjunct
Bailey Hovermale is an actor, singer, musician, and teaching artist based in Chambersburg, Pennsylvania. She received her BA from SUNY Cortland, majoring in Musical Theatre and minoring in Music, after attending Barbara Ingram School for the Arts. As a pianist of almost two decades, she studied with Ruthy Stenger Japzon, Stephen Pompa, and Dr. Marina Gorelaya. Throughout her younger years, Bailey performed at the MMEA Solo and Ensemble Festival and received superior ratings. At Cortland, she performed in faculty piano recitals and local music festivals, assistant music directed many shows, and became the church pianist for Cortland's Church of the Redeemer (2017-2019). Bailey began teaching private piano lessons in 2017, and started teaching and accompanying recitals with Cumberland Valley School of Music (CVSM) in 2022. She has also played in the pit for Waynesboro Area Senior High School productions, music directed for Shippensburg Area Senior High School productions, and performed as a collaborative pianist for Wilson College's inaugural Artsfest. 

As an actor, Bailey's recent credits include Juliet in Romeo and Juliet (Maryland Entertainment Group), Sister Margaretta in The Sound of Music (Totem Pole Playhouse), Belle/Caroler in A Christmas Carol (Totem Pole Playhouse), Susan in Company (Cumberland Theatre) and Helena in A Midsummer Night's Dream (Maryland Entertainment Group). Offstage, she has led workshops, camps and classes through the Barbara Ingram School for the Arts Foundation, Gettysburg Community Theatre, Cumberland Valley School of Music, and Totem Pole Playhouse, most recently music directing Honk, Jr. and co-leading Totem Pole's 2023 Musical Theatre Camp. Bailey is also currently a Virtual Interactive Performer with Virtual Babysitters Club, LLC, where she leads music studio sessions for 3-6 year olds. baileyhovermale.com.